Anthony Neely is in town to promote his debut album titled 第一課/Lesson One. He's scheduled for 4 stops in Malaysia - 2 in KL today and 2 in Penang tomorrow, Saturday 13 March 2011.
Went to see him at the 2:00PM session at One Utama out of curiosity. I've heard about him but prior to attending the signing, I didn't know any of his songs. He sang one song 'Sorry That I Loved You' and spoke a bit about his first trip here before proceeding to sign CDs.

Much to my surprise there was a sizeable turnout. I wasn't expecting such a big turnout as he was due to appear at Sg Wang at 7:30PM for another session.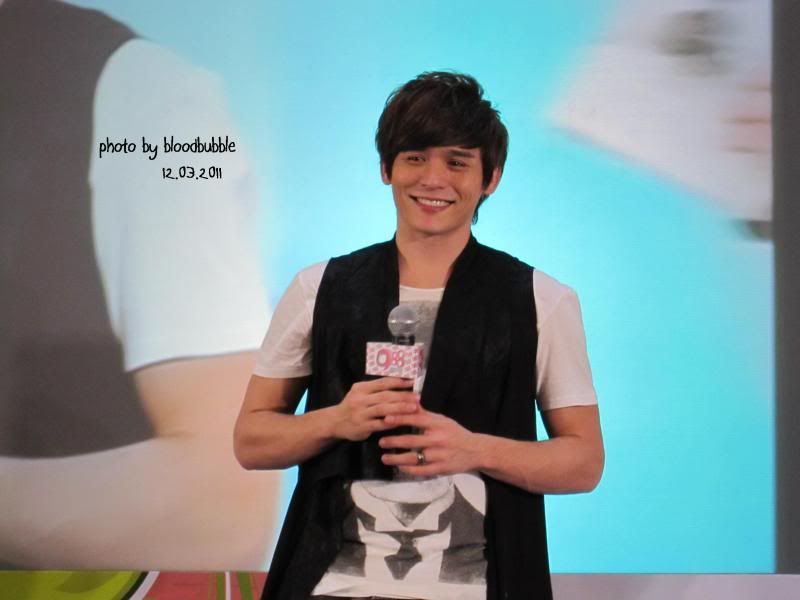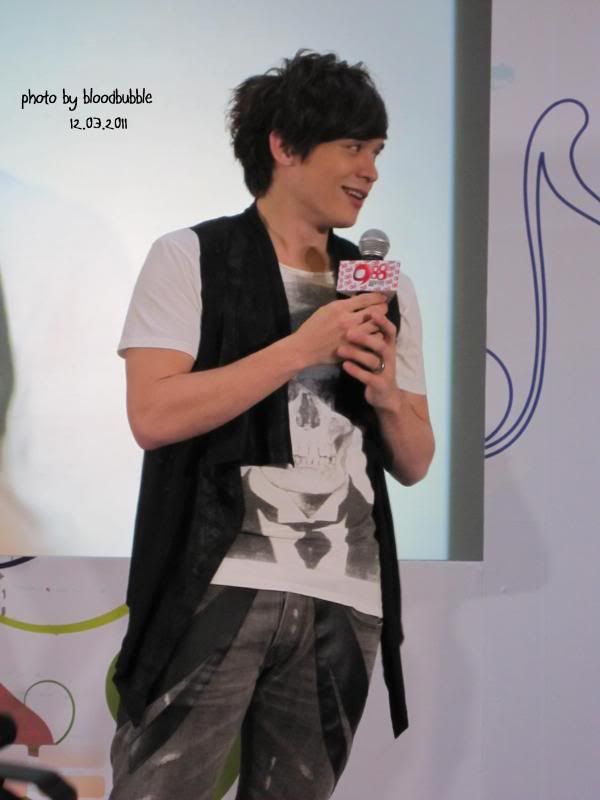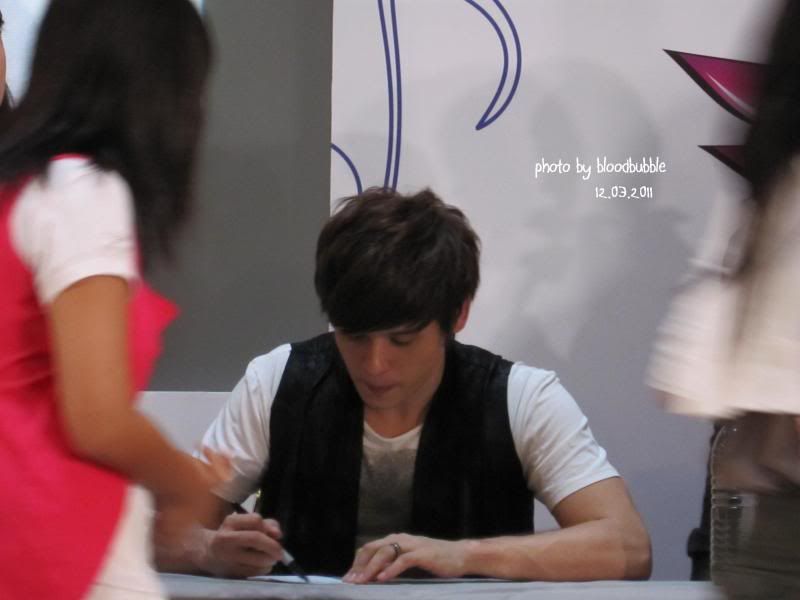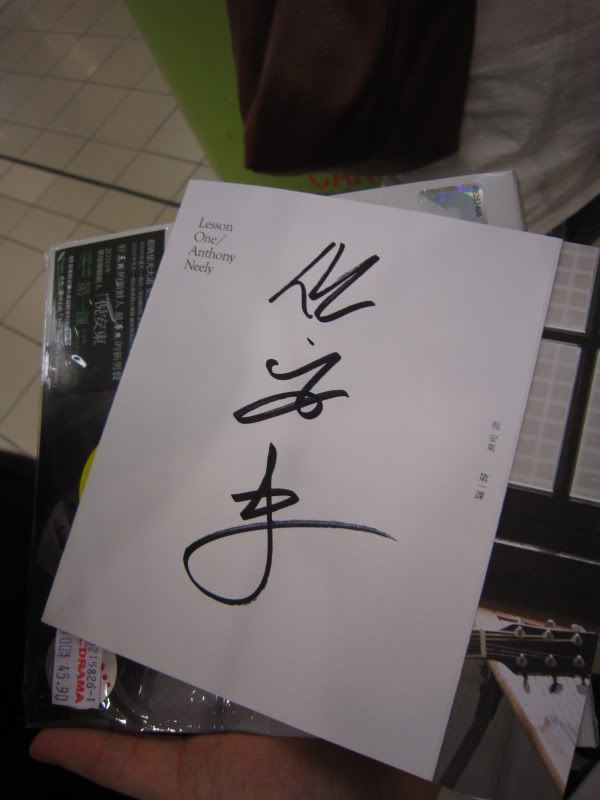 my friend's signed CD.. I was too cheap to buy a copy haha