Summer Sonic 2012 @ Osaka was a ball of fun!
Last Saturday morning I had planned to arrive at Cosmosquare station in Osaka to catch the earliest bus to the festival site. Unfortunately I couldn't pull myself out of bed early enough so I arrived at the station about 45 minutes later than I had scheduled, to find a massive line of festival goers queuing up to board the festival shuttle bus. Luckily the line moved rather fast so I was on the shuttle bus in no time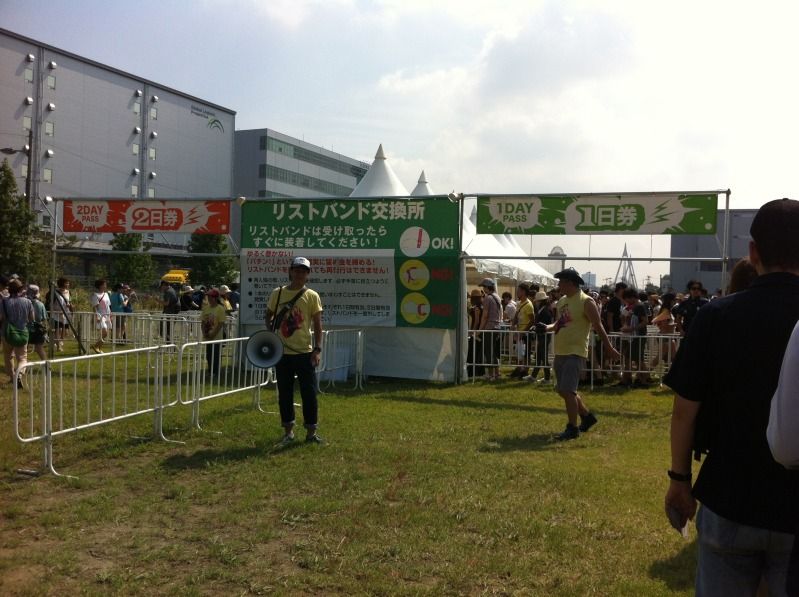 ticket booth where we got our festival ticket exchanged for wristband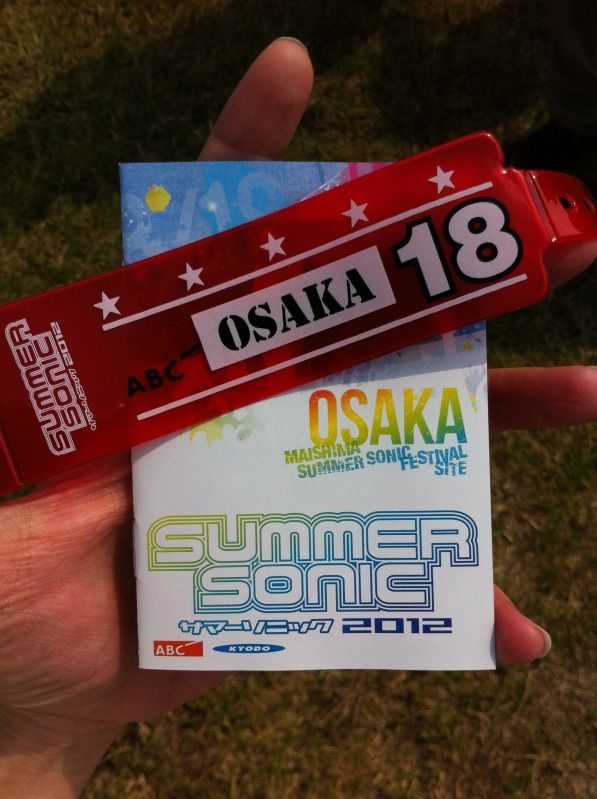 got my wristband
The festival site is huge - I got lost finding Mountain Stage where Mayday were to perform! The stage were all outdoor (except for Sonic Stage which was held at Maishima Arena) and it was HOT HOT HOT! The temperature the previous day was 37C O__O I was told the weather in Kansai is hotter than Tokyo, but I didn't expect it to be this hot.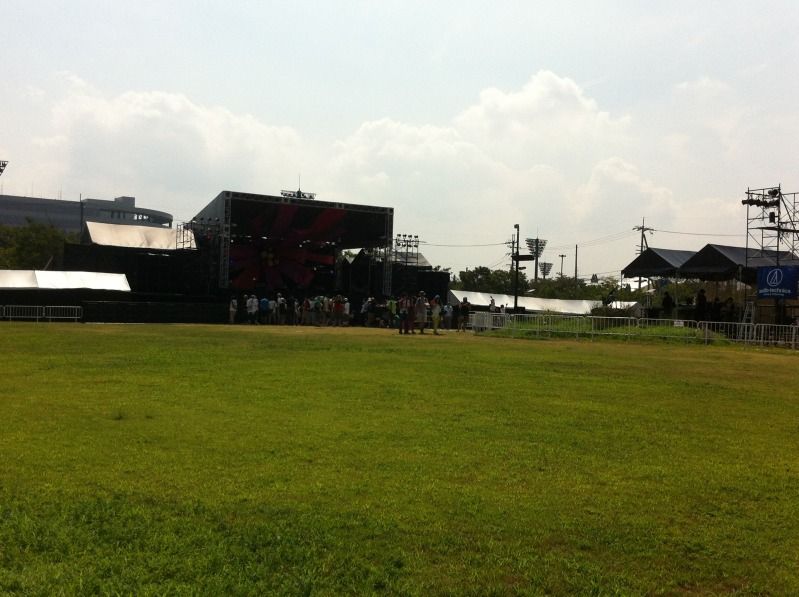 Flower Stage
Finally navigated my way to Mountain Stage after trekking across the festival field under the scorching hot sun, which was in the corner of the field...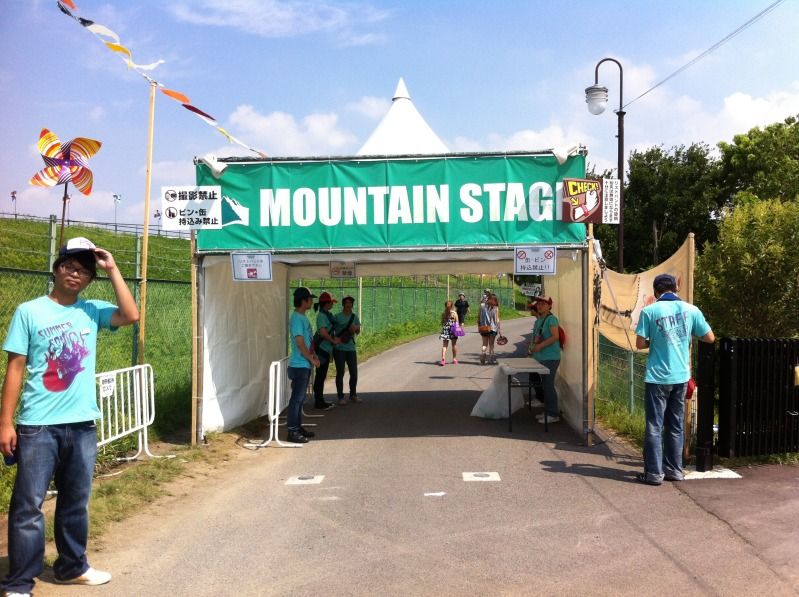 hello Mountain Stage - found you at last!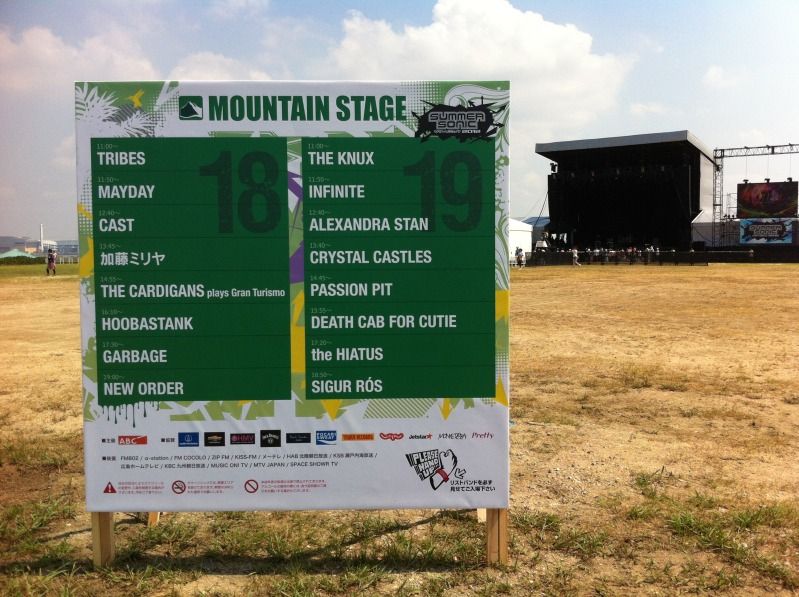 Mountain Stage featuring a pretty stellar line-up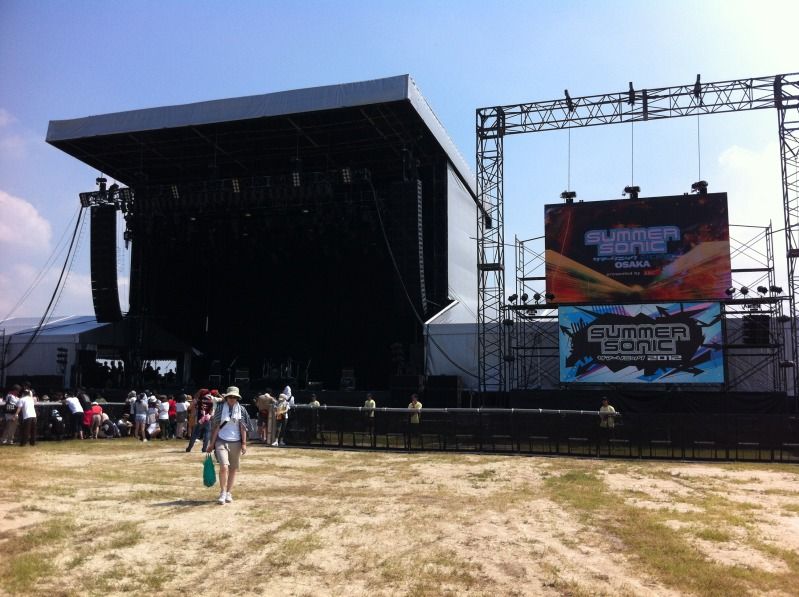 the morning crowd at Mountain Stage
There was a small crowd when I arrived at Mountain Stage. Smaller than I expected - then again Mayday aren't that popular in Japan. Beside me was a group of fans from Mainland China and I could spot a few other local Mayday fans.
Mayday took stage at 11:50am, it was a relatively short set (they played a longer set in Tokyo Summer Sonic - will blog on that in my next post) Monster and Ashin introduced themselves in Japanese, Stone in English, Masa in Taiwanese and they took the opportunity to promote their Facebook page.
Mayday crew setting up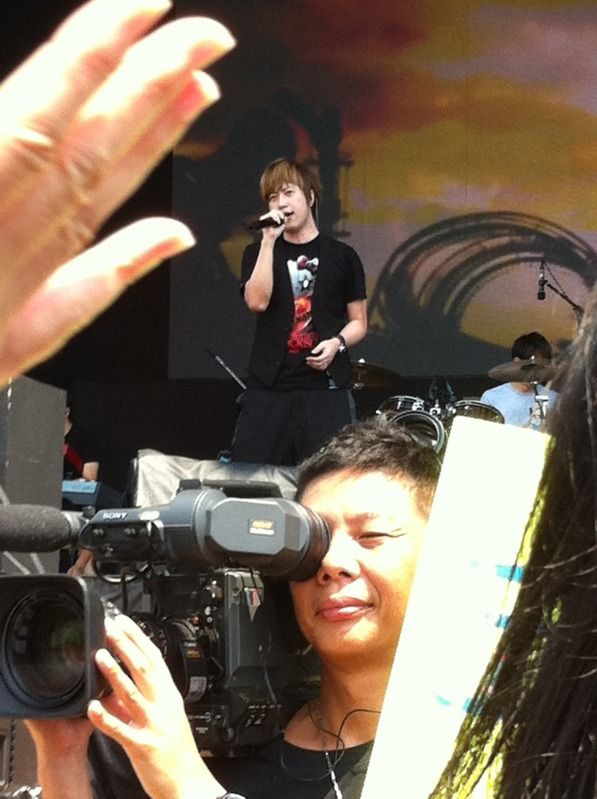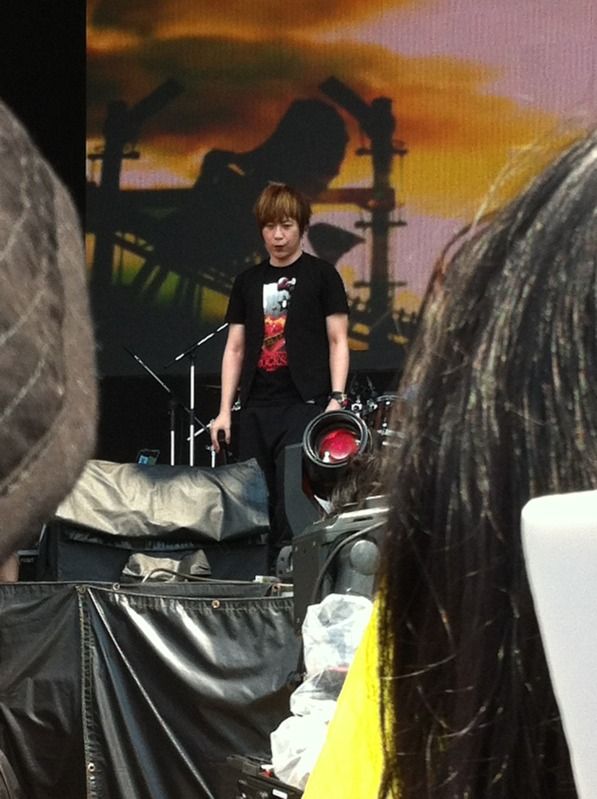 After Mayday's performance, it was time to hit the watering hole. This is Japan afterall, so there was an abundance of watering holes at the festival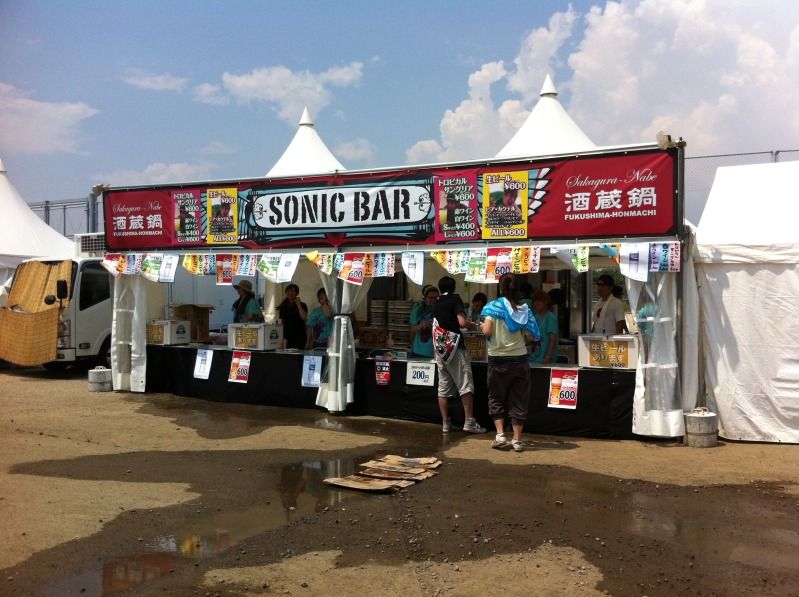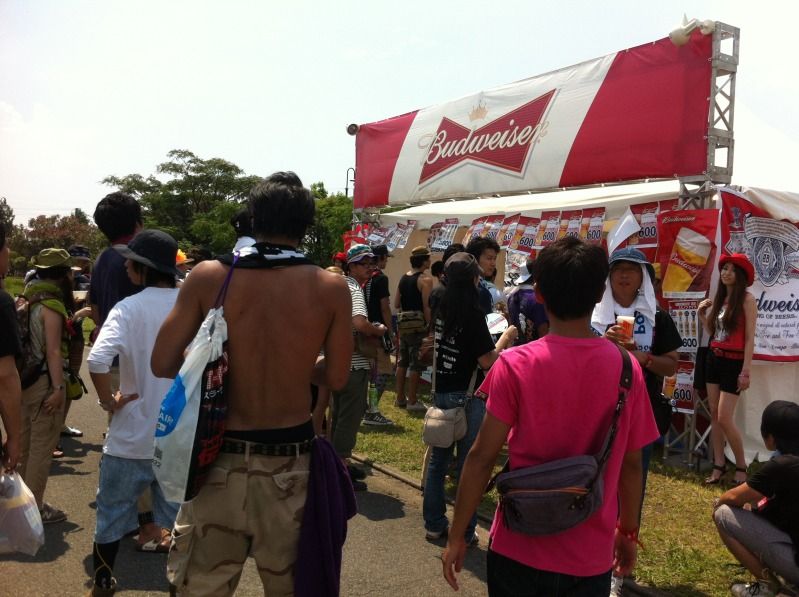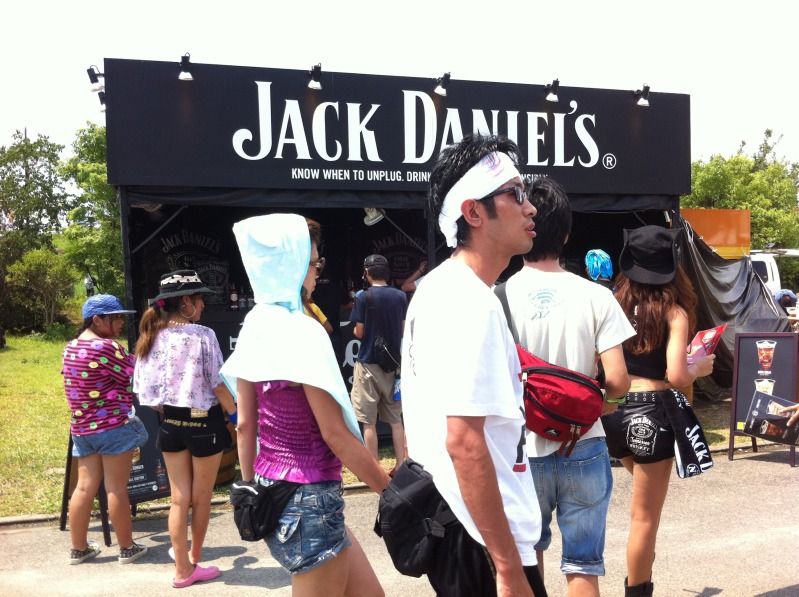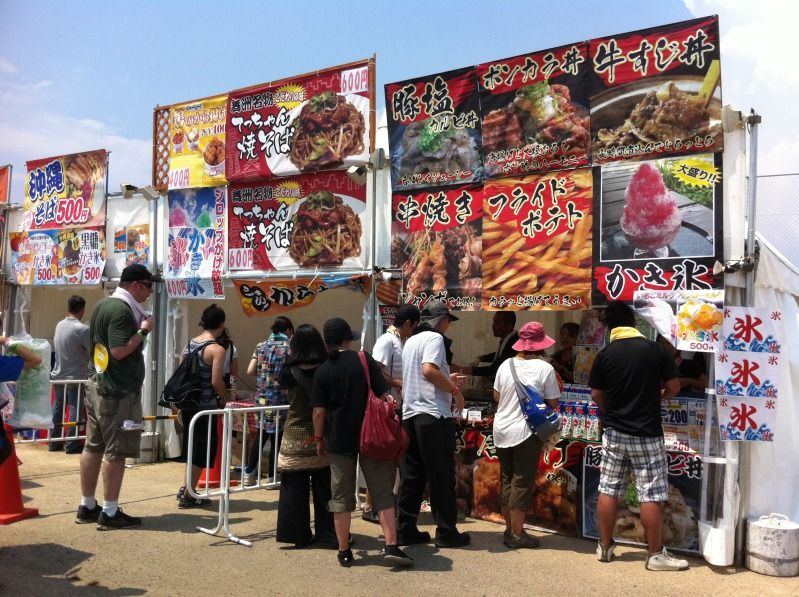 food stalls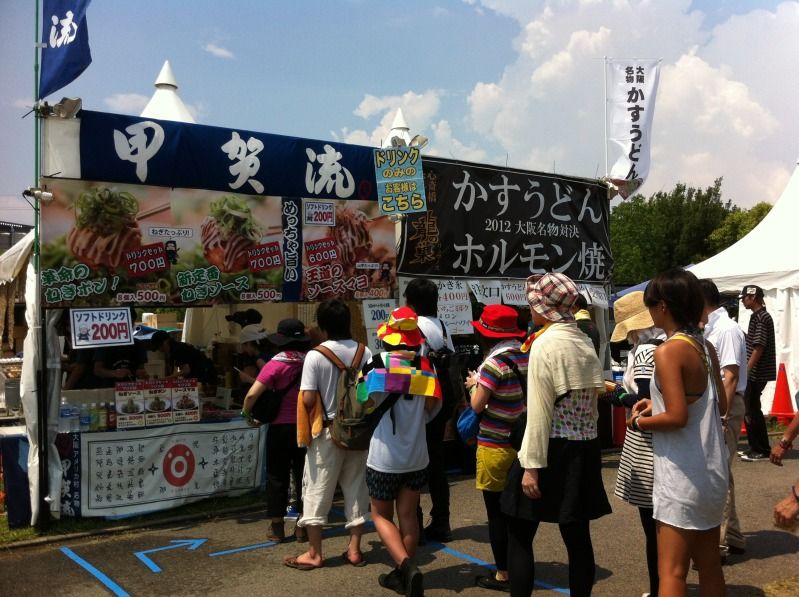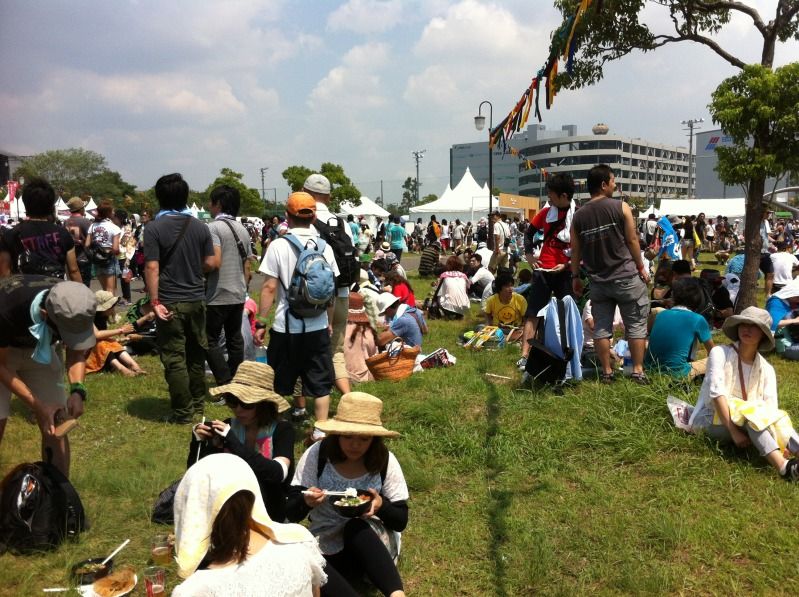 Off I went to check out the main stage, Ocean Stage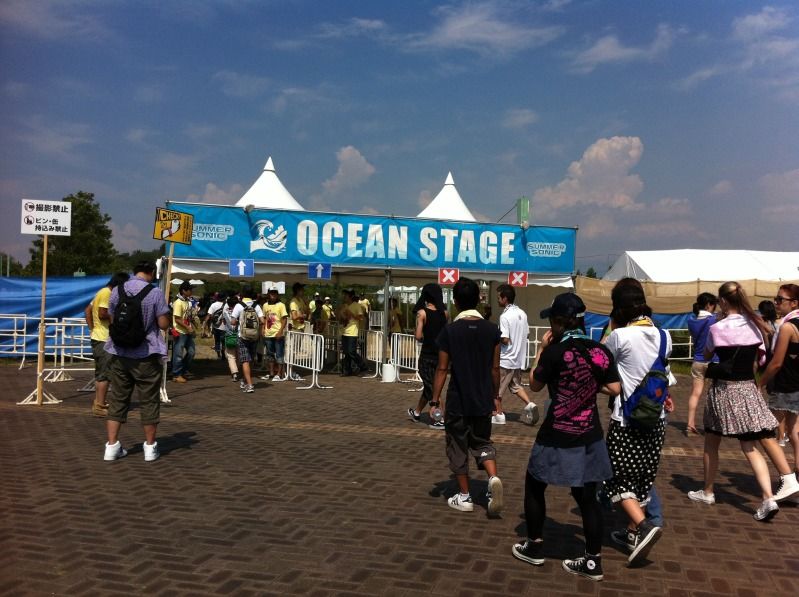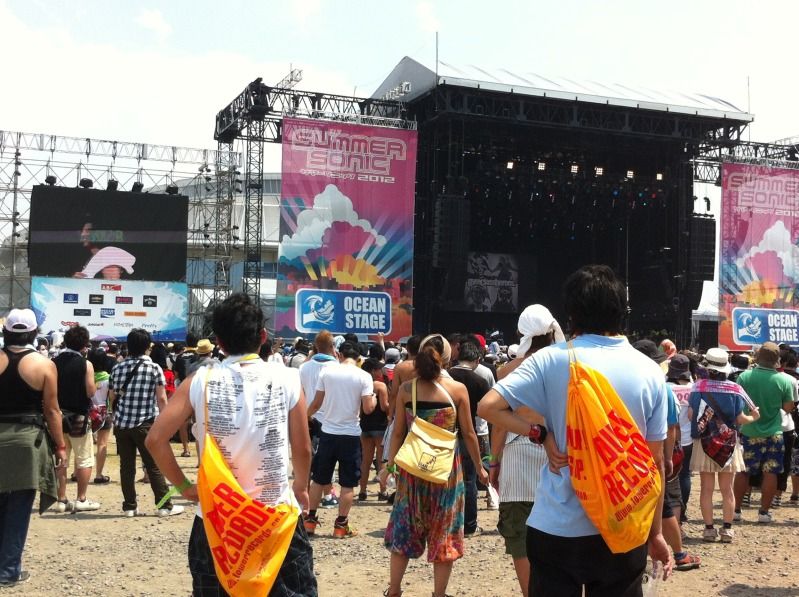 It was getting to hot, time to head indoor to chill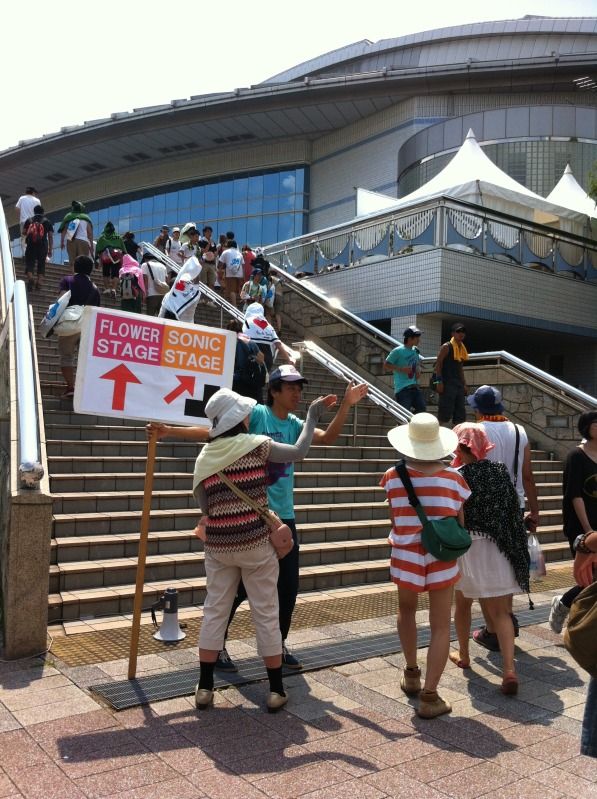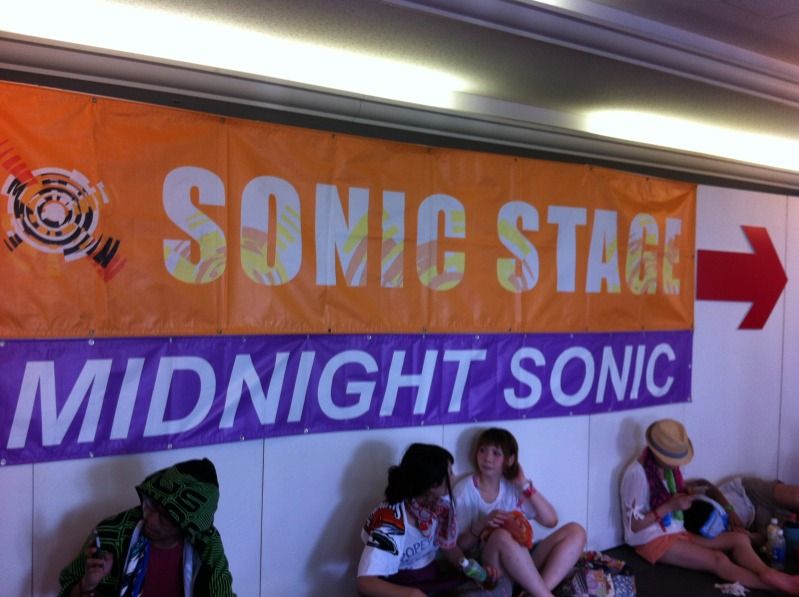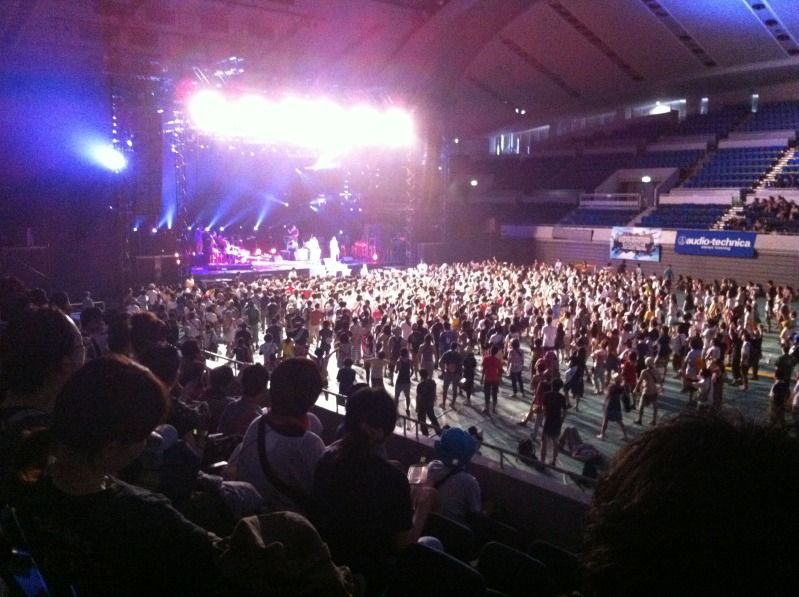 sonic stage - ahh.. proper seats and AC!!
*all photos by bloodbubble 2012