After a busy Leehom weekend it's time to get back to some updates.

Last weekend Leehom was in town for 戀愛通告/Love In Disguise and 十八般武藝/18 Martial Arts promotional activities. On Saturday, Sony Ericsson held a special screening of Love In Disguise.


Before I go on, I'm gonna digress for a bit here: Last Saturday Mayday attended 劉若英Rene's concert at Taipei Arena, with Masa appearing as her guest artist onstage.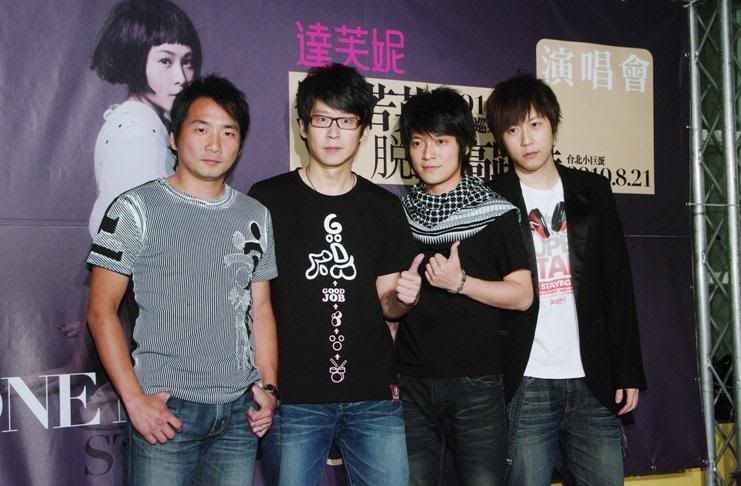 And now back to the story - the special screening of the movie kicked off with an interview with Director Wang, which to my surprise, was conducted entirely in English! I was lucky to be seated 3rd row from the stage/screen, smack in the centre right across from the interviewer and Leehom =]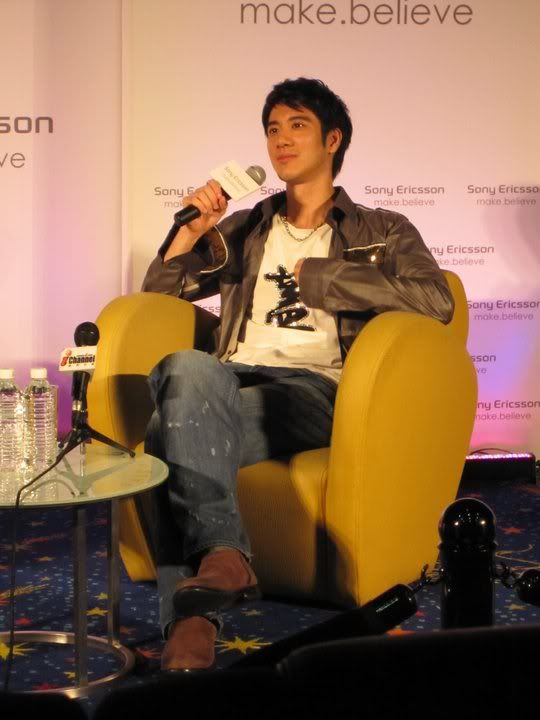 It was so good to listen to Leehom speaking in English - it's such a rare opportunity to listen to him being interviewed in that language in Asia. After the interview, Leehom was ushered into the lounge for another round of interviews with media before the movie screening.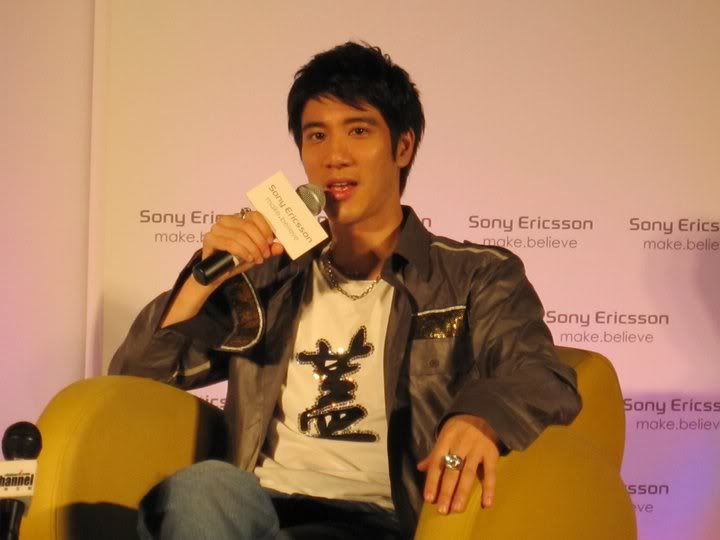 He entered the cinema clutching a box of popcorn and could not stop popping them into his mouth (wonder if he was really that hungry or was the popcorn really tasty?) A couple of my friends saw him picking his teeth LOL there was even a shot of him hiding his face behind the popcorn box XD
He sat two rows behind me, right behind my 2 friends. Sadly he did not sit through the entire movie.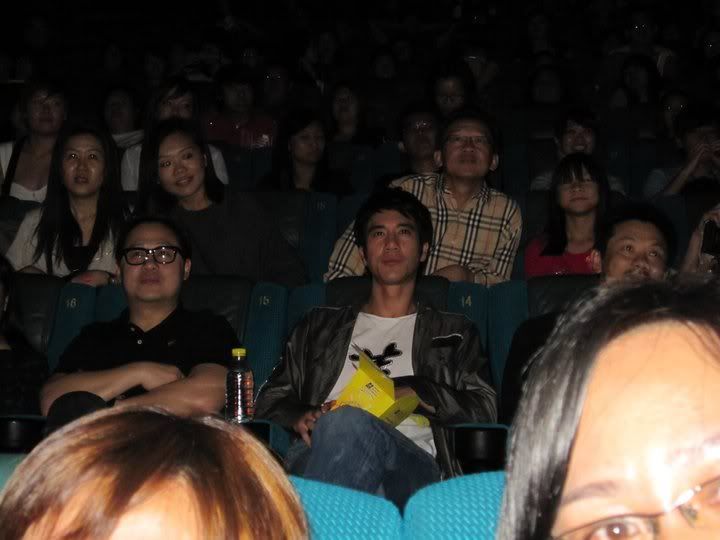 Director Wang in da theatre!
All Leehom photos by bloodbubble