Last night's Mayday Malaysia JUMP concert promo at Sg Wang was a BLAST!!
We went a little too early cos the rest of the peeps only came about an hour or so before the event was due to start! I went early cos I wanted to get to the front with my Ashin banner. It was drizzling when we arrived, then it stopped. About 5PM it started pouring cats and dogs!! Luckily I had my raincoat and BJ brought along her brolly, but my poor converse shoes were soaked right through!! I left them out overnight and they're still wet..
Disappointingly (but not surprisingly), the lads didn't sing. Well Guan You did sing a verse from 離開地球表面. It was so funny. Stone was absent due to some family problem. Well that's OK.. so long as Ashin is present :)
I got my concert ticket and flyers signed. I'm still upset cos I didn't get my Escape to Japan book signed. The organiser lady didn't allow it!! *pouts* The lads were really nice, everyone seemed to be in high spirits, especially Masa and Monster. Ashin was so sweet, I gave him an Astro Boy can gift and he looked at me and said "xie xie ni" whilst clutching the can in his hands.. Awww.. Poor Abby, she was standing right behind me and she didn't get to shake Ashin's hand cos he was too engrossed with the Astro Boy gift. LOL!!
I cannot wait to see them in concert again in April. They promised that the Genting concert is gonna be at least 3 hours long! :D I'm gonna catch the final JUMP concert on 19th April and the first Down to Earth concert on 26th April. Cool.
Next stop Singapore on Tuesday. Boy this is gonna be fun.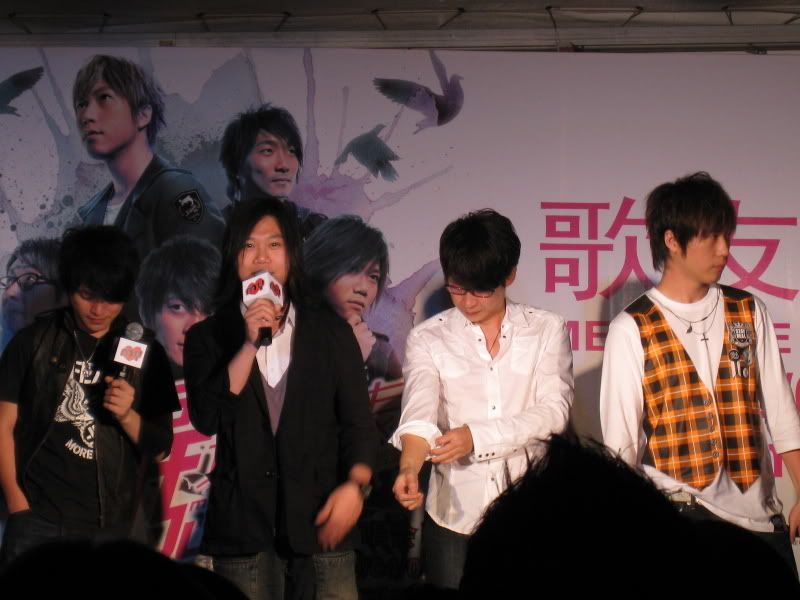 Mayday minus Stone. Why is everyone looking away when Masa is talking?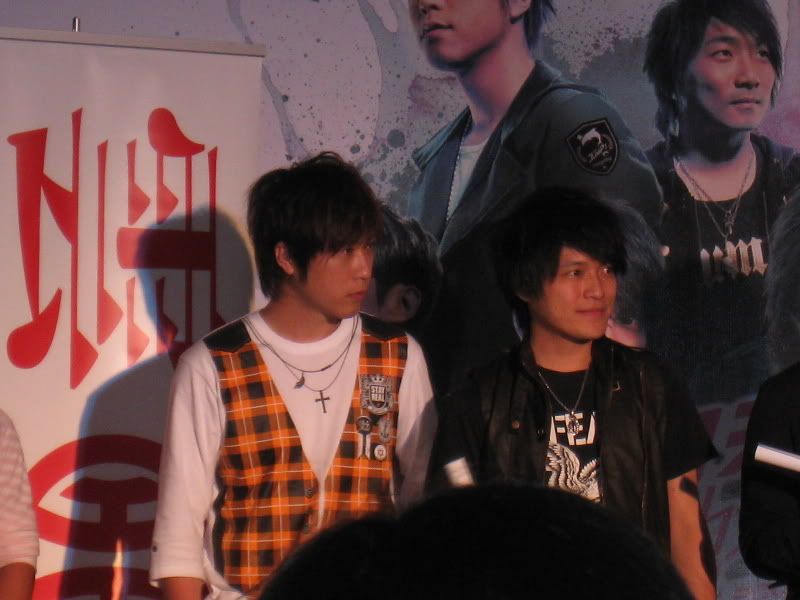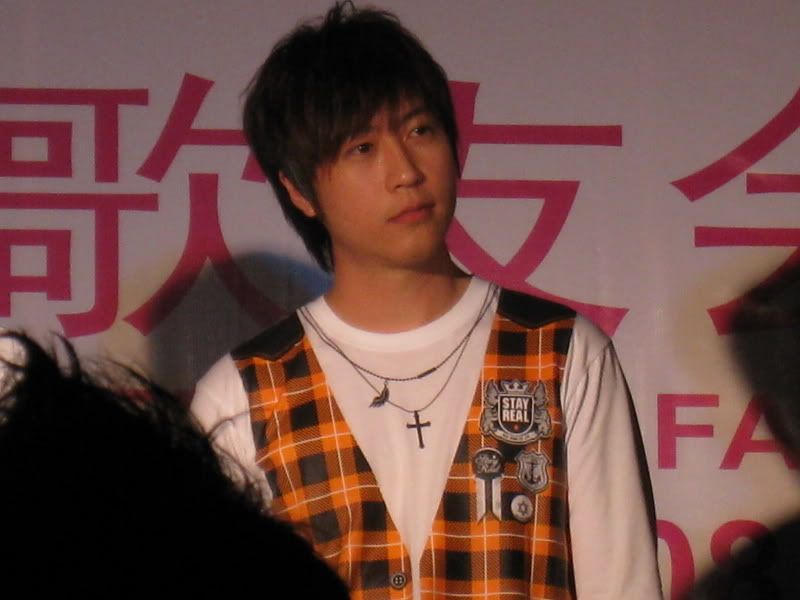 cutie pie Ashin :D cuter than a button LOL