Back from my whirlwind trip.


Attended the DNA Singapore press conference and Meet and Greet session. The highlight of my trip was attending the press conference, as I have never been to any and have always wondered what it was like. The guys, as always, were really funny and Ashin couldn't stop teasing Guan You bout his rather unfortunate recent car purchase (that joke is running thin..)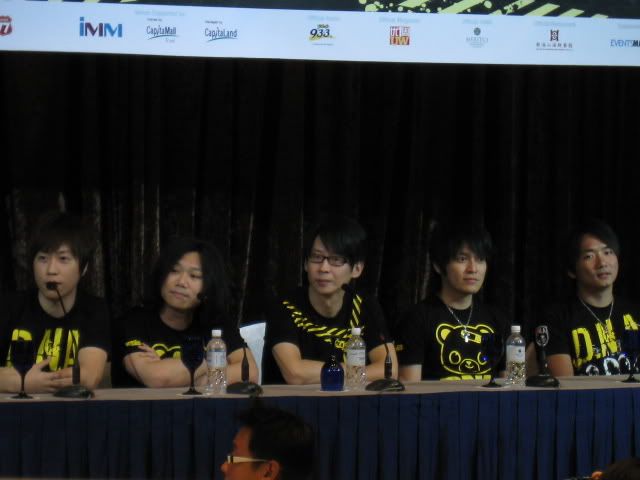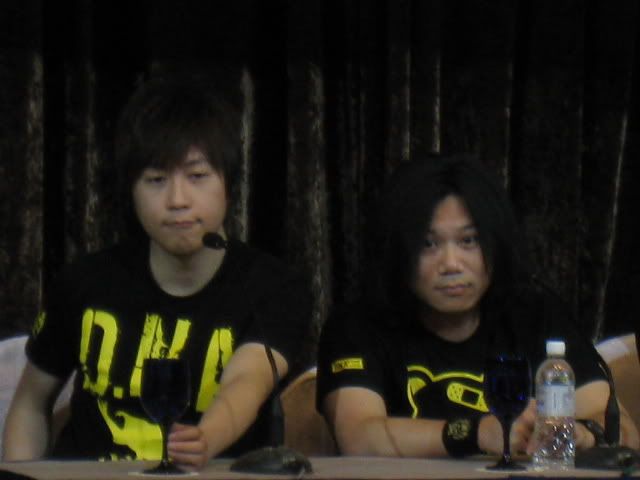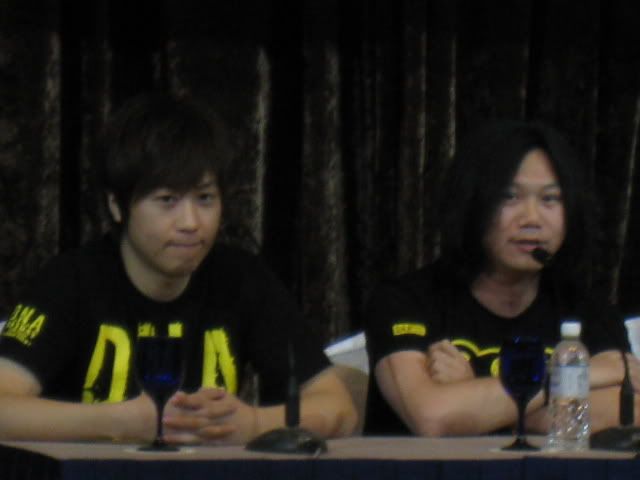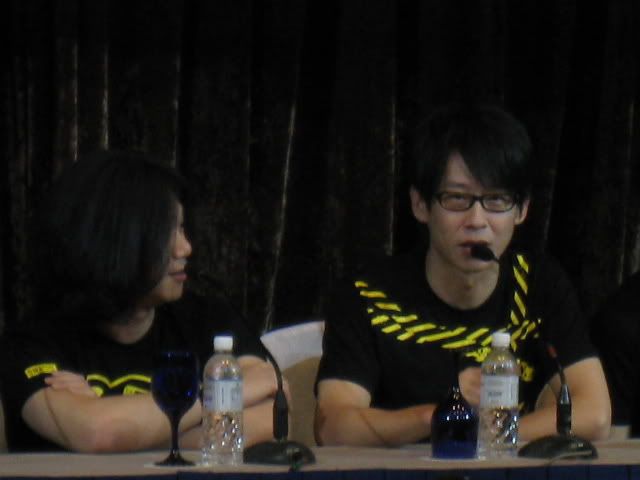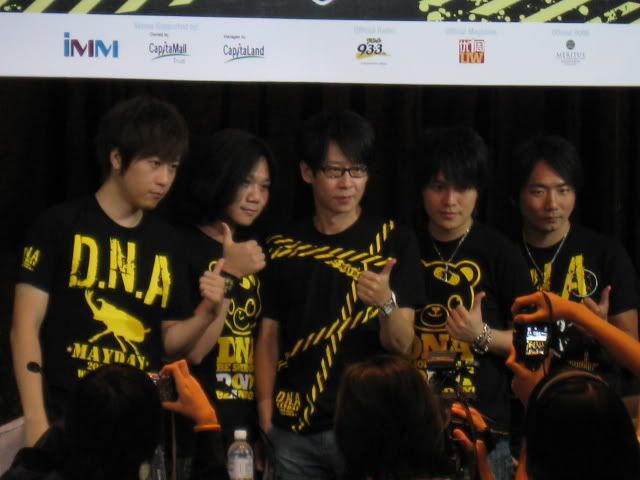 The biggest surprise was the small turnout at IMM for the Meet & Greet session later that evening. By the time the event started at almost 8pm, the venue was barely half filled! The event was only open to fans with both the Fri 28/8 and Sat 29/8 DNA Singapore concert tickets and I'm guessing, judging from the 'poor' turnout, that a huge majority of fans had only bought tickets to one concert. Or maybe cos the event is on a weekday and some fans couldn't make it due to work/school commitment. Ummm. Hope we won't be seeing a half filled Indoor Stadium on Fri 28/8.
Maybe that was why Mayday had been so aggresively promoting the Fri 28/8 concert (which is conveniently the 10th year anniversary of their 168 concert) Did anyone else notice they haven't really talked much about the Sat concert?


Though there was no autograph session, the meet and greet session turned out to be a rather entertaining affair and ended with Guan You's birthday celebration. I've uploaded some videos at
YouTube
*all photos by bloodbubble 2009