The Mayday Down To Earth world tour came to an end last Saturday night at HK's Asiaworld Expo. A rather short tour covering only 4 stops which kicked off in Singapore on April 26, then Shanghai on May 10, Taichung on May 17 and concluding in HK on May 31.

The concert was held at Asiaworld Expo which is located in Lantau Island near the HK International Airport. Yes it's pretty darn far from the city (I suspect the Coliseum must be closed for renovation) The fastest way to get there is taking the Airport Express train (25 mins ride from Central MTR station)
That Saturday I got to the Expo at 4PM cos Jennifer and I wanted to buy the concert merchandise. I almost passed out when I got there and saw the massive Q at the merchandise booth!! They started selling the merchandise at 3PM, 5 hours ahead of the show. I guess some people had started Q-ing up in the morning. I ended up Q-ing for over an hour.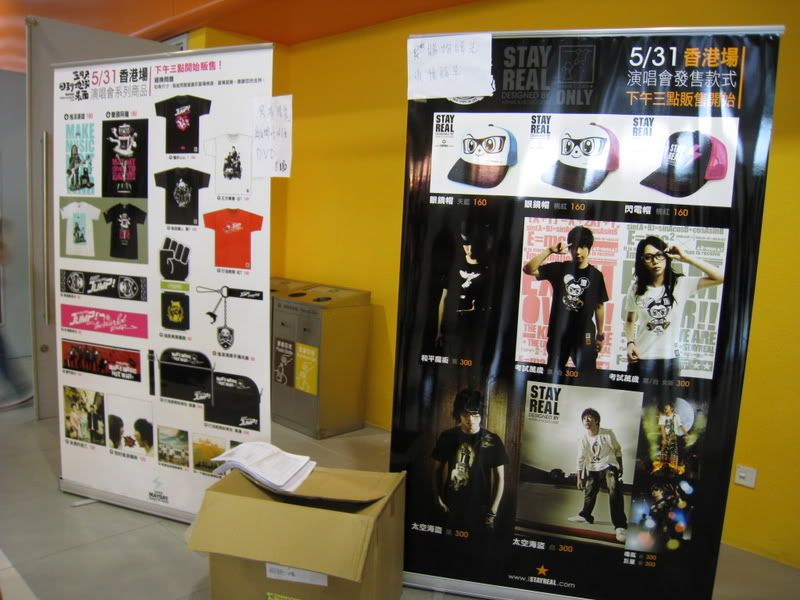 tour merchandise and Stay Real items on sale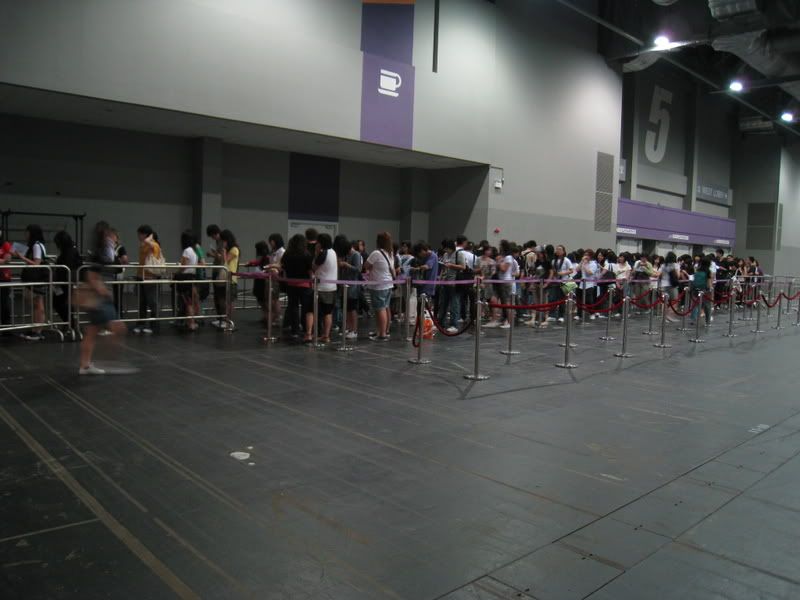 Q for merchandise at 5:17PM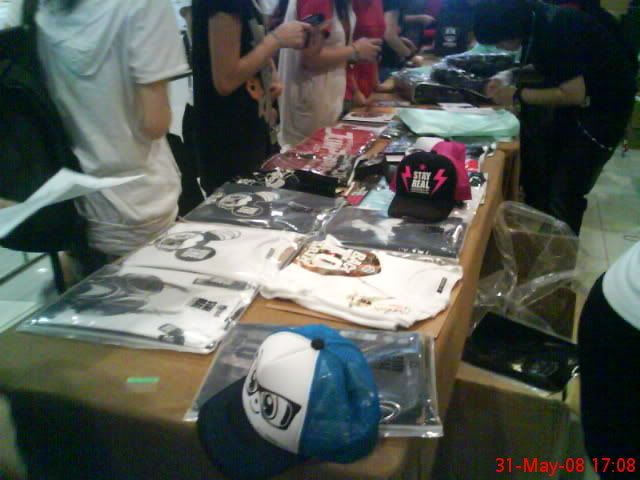 They had brought ample stock for the merchandise (In Singapore the Stay Real tees were sold out almost immediately after they started selling them!) There were stacks and stacks of boxes behind the merchandise booth.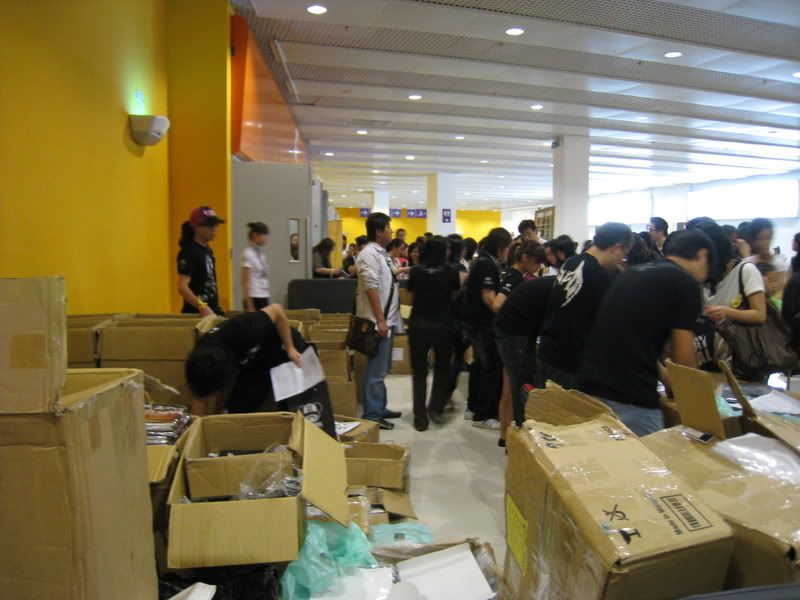 check out the stocks!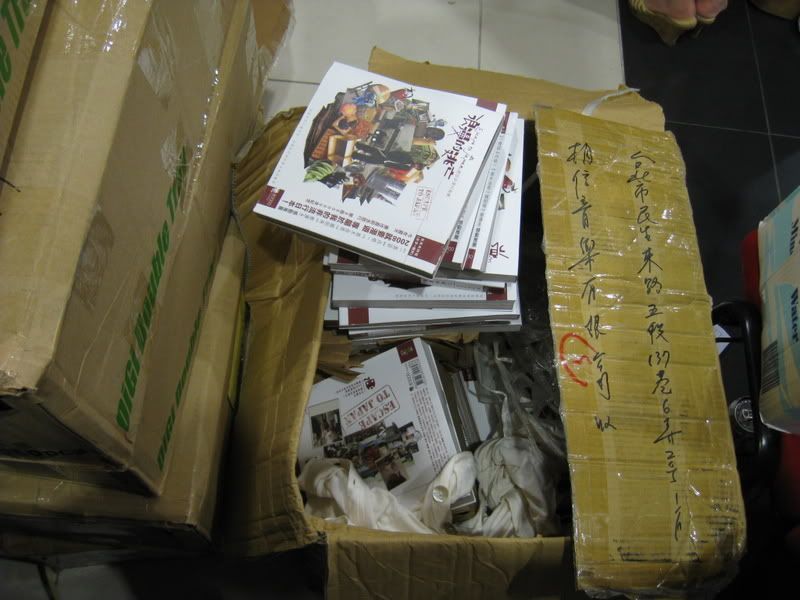 eh what's this? new cover for Ashin's Escape to Japan book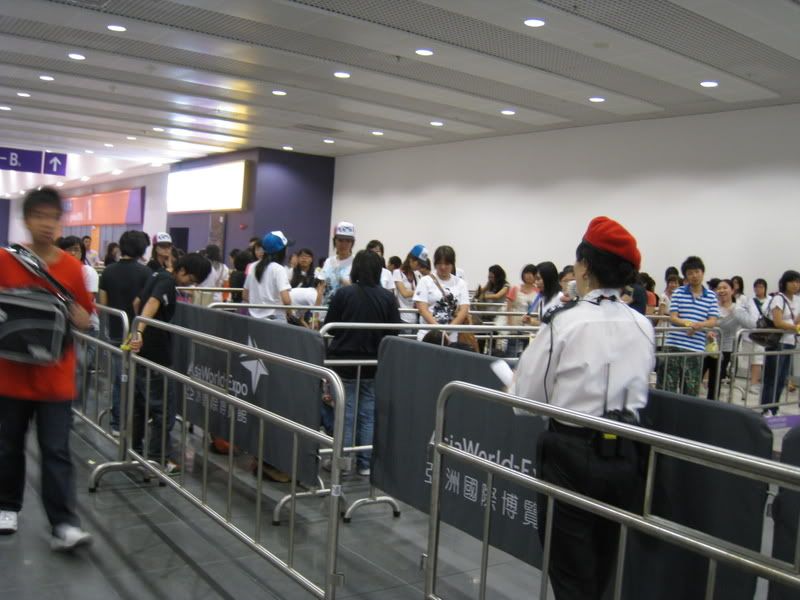 Q for Block C (Standing Zone)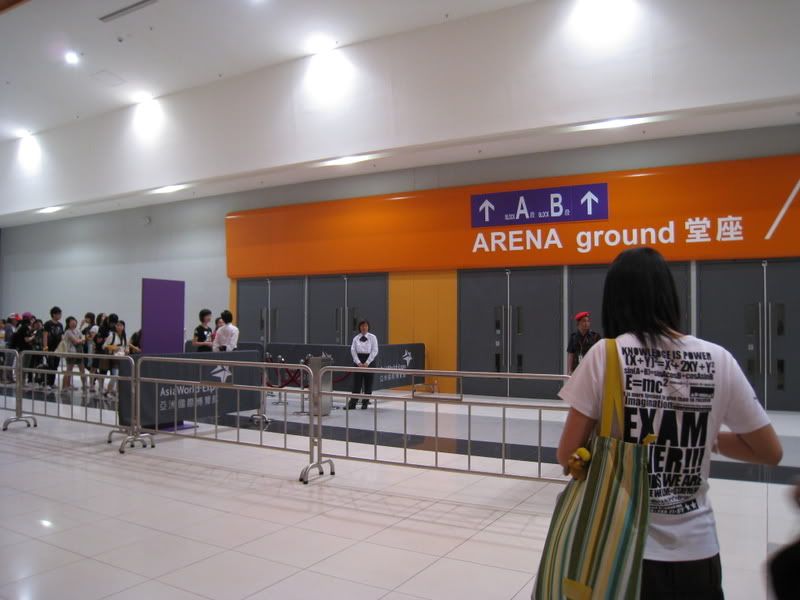 entrance for Block A & B
The concert started at around 8:30PM and ended at 12 midnight!! They sang two sets of encore. Pin Guan aka Victor Wong was the guest artist and it was so funny how he kept calling Ashin "ah soon kor" LOL. At the start of the concert, flyers and yellow ribbons were distributed to everyone. The yellow ribbon was to be tied on your right wrist in remembrance of the Sichuan earthquake victims. The flyer was a note asking everyone to sing the chorus of 垃圾車 at the end of the encore. It was so amazing to hear everyone singing along in Taiwanese. The HK fans are so amazingly supportive - no wonder the band were so touched =] [and heck.. no wonder the concert tickets were so hard to get!!]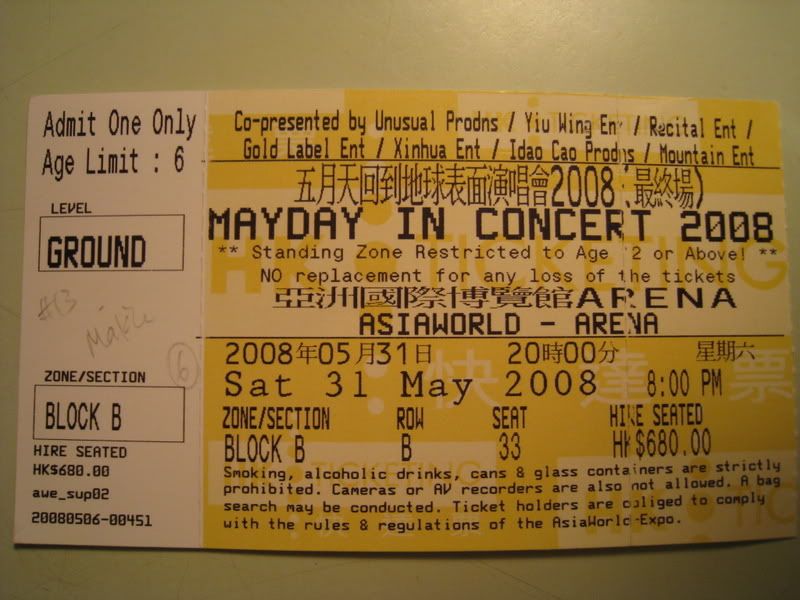 a
big thank you to Pusanna for buying the concert tix
By the time the concert had ended it was past midnight and the organisers were kind enough to organise special trains to ferry the fans back to the city. The train services run only till midnight so they arranged for extra trains. Upon reaching the city I had to take a cab back as the MTR service was closed. It was about 1:30AM when I got back to the hotel.
What an awesome finale to a great tour.