Mayday's 真正的快樂 Singapore concert was held last Sunday at Stadium Green. About 6,500 tickets were given away during the concert ticket redemption on 28 December 2008. If you had purchased the Singapore version of 後青春期的詩, you'd be entitled to redeem one concert ticket. How generous of Mayday to perform free concerts for their fans.


We managed to secure ourselves a good spot at the concert (thanks to friends who queued overnight at the stadium!)


By about 5ish PM, Mayday appeared on stage to rehearse/soundcheck for about an hour or so. All except Ashin were present - so Jay did the vocals and his singing was bad if you ask me


i see Stone!
The gates opened at 6:30PM after Mayday had finished their rehearsal. The area in front of the stage was packed like sardines cos everyone wanted to get to the front. Weather was so humid that everyone was sweating bucketloads!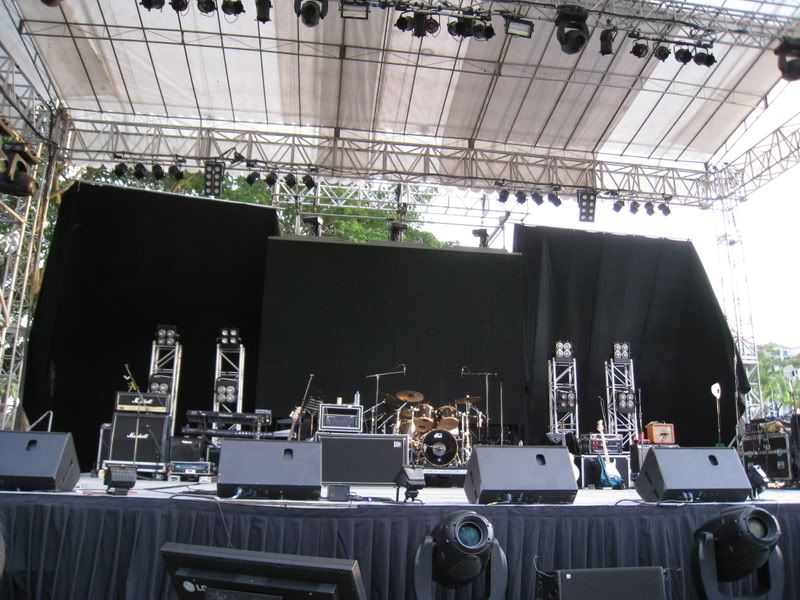 the stage
Once again, Mayday delivered a spectacular performance. They deliver their shows with so much passion & energy and it's always a joy to watch them live. They sang for 2 and a half hours and brought in a guest artiste, Ding Dang. Just too bad they didn't sing 走火入魔 together.
It was good to see Ashin back in form again. The poor guy was slammed for singing badly at the recent Taipei countdown concert. Ashin explained that he was down with flu at that time and was really nervous before taking stage in Singapore. Aww...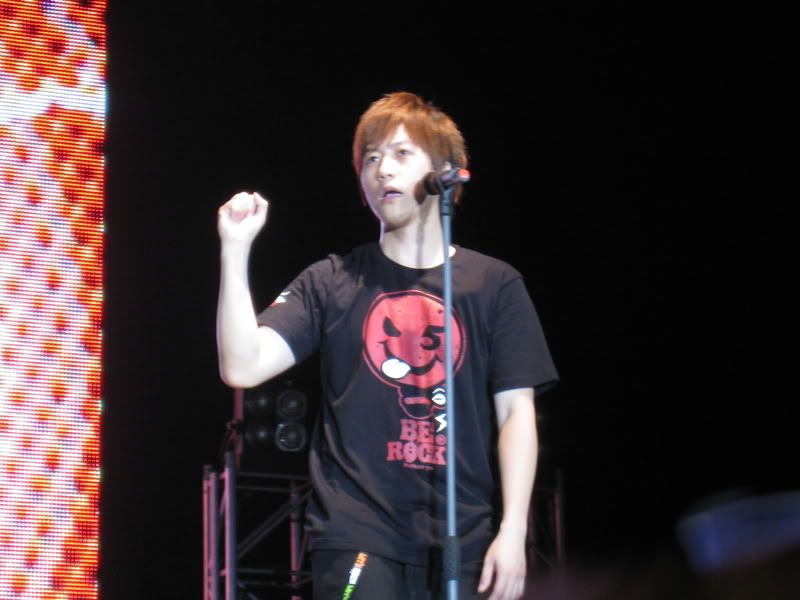 Ashin waving his fist at his critics LOL
Sadly, Guan You was absent as he had to attend his late father-in-law's funeral and was replaced by A Gu from Magic Power, whom Ashin said "look like Guan You from Time Machine" LOL. I actually didn't realise that Guan You was absent till Jennifer pointed out to me about 2-3 songs into the concert
I liked how they kicked off the set with Ashin playing the guitar singing 瘋狂世界, then continued to play a song from each of their previous album in chronological order (almost like a greatest hits concert) It was a different set from the Taipei 出頭天concerts :)