The last Manic Street Preachers studio album I bought was "Know Your Enemy" [released in 2001!] The year after that I bought "Forever Delayed - The Greatest Hits" and in 2003 I picked up "Lipstick Traces" (b-sides and live songs compilation). They've since released another 2 studio albums and became a 4 piece band again? The Manics were originally a 4 piece band but when Richey Edwards mysteriously disappeared from his home in 1995, band members swapped song and lyrics writing roles and soldiered on as a 3 piece.

Till today Richey is still missing, and I believe he has been declared legally dead in the UK. Now if my memory from law school serves me right, when a person goes missing for 7 years, he will be declared legally dead. I remember reading an interview with Richey's sister and she mentioned that some fans from around the world claimed to have spotted Richey. It's easy to tell if he's the real deal cos Richey has a scar on his arm when he carved the words "4 REAL" into his forearm with a razor blade during an interview with Steve Lamacq.
4 REAL


I last saw the Manics live when they played at T In The Park in Scotland - gosh it was a decade ago! LOL. Finally the Manics have decided to come to Asia (it's about time!!), playing Fort Canning Park in Singapore on 24 November 2008. I am so tempted to attend - it's gonna be the Manics' first show ever in SG!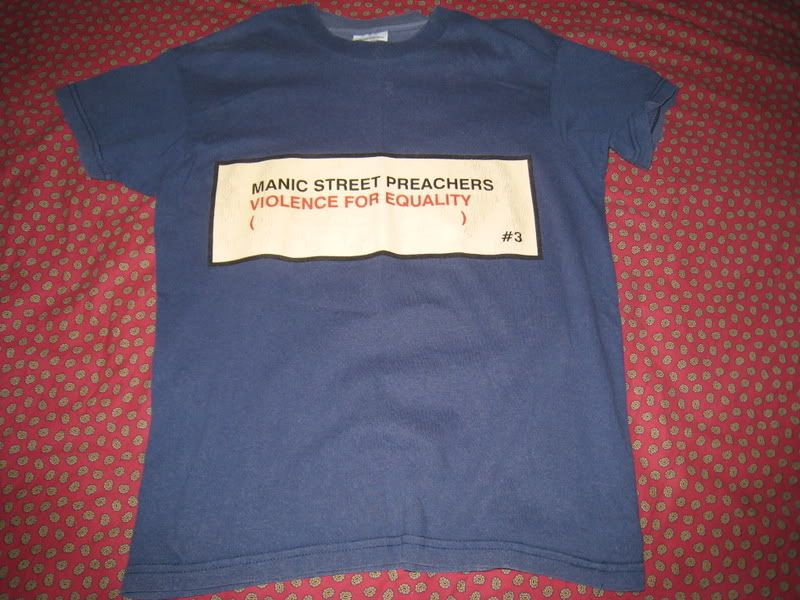 I still have my old Manics tee! hehe And yes it still fits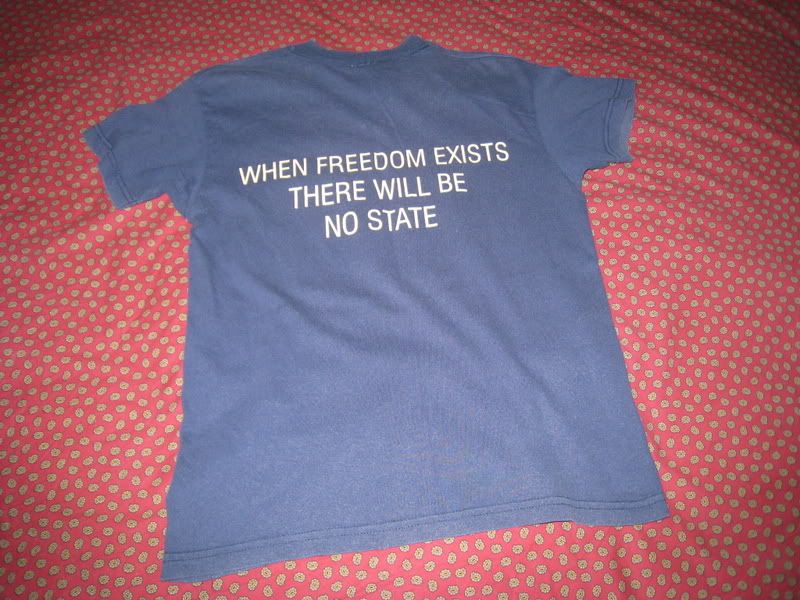 Coincidentally, Kylie Minogue is staging a concert in Singapore the day after the Manics' show.. hmm.. anyone remember "Little Baby Nothing"? (one of my fav Manics song ever) Kylie was originally suppose to sing that. Now if only LAMC could arrange to get Kylie to guest star at the Manics' show and duet with James on Little Baby Nothing - won't that be so cool??!!